Give your child the gift of confidence
The real power of martial arts don't come from its techniques. It comes from the life lessons you learn on the mat. Values such as respect and confidence learned on the mat seep into every aspect of life. You'll see amazing changes in your child's behavior after they start jiu jitsu because of the sense of responsibility and empowerment being able to defend yourself brings.
Not only do our classes teach these lessons to your child, they do it in a fun and engaging environment. Our instructors weave these lessons into each class using games and exercises that teach both self defense technique and life skills.
Get Your Child Started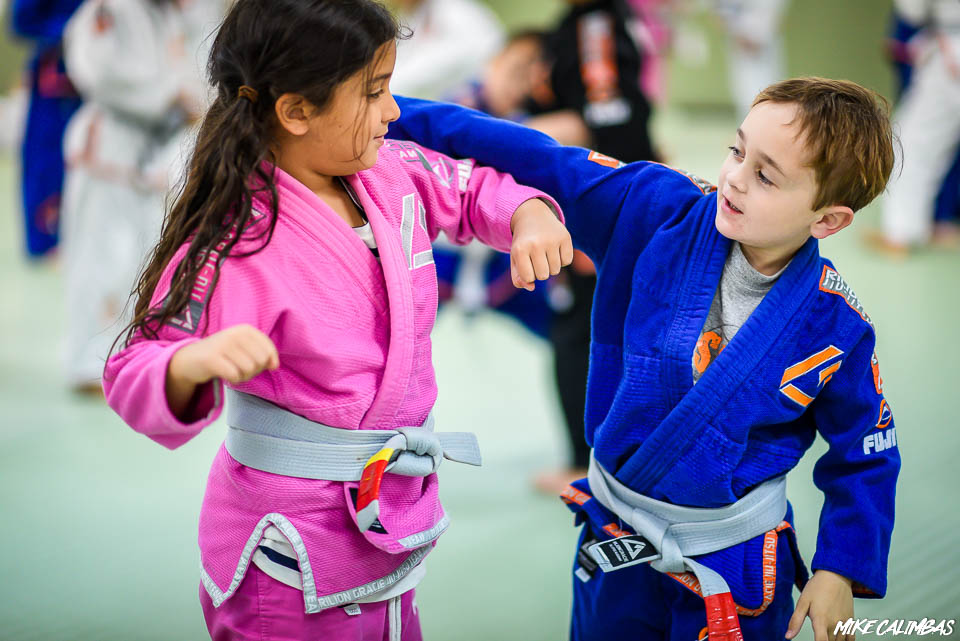 Classes
Brazilian Jiu Jitsu
Based on leverage and technique rather than strength, Brazilian Jiu Jitsu is an ideal sport for young children. It teaches valuable motor skills and coordination, and techniques are adapted to make learning fun and safe. if your child is older than four, we would love to meet them and help them on their first steps through life.
Muay Thai Kickboxing
In addition to BJJ, we also have Muay Thai Kickboxing classes for kids. These classes are a great way to learn hand-eye coordination, balance, and control. It's not all about learning these valuable skills though, we want to have some fun too! These are high paced classes that will burn all that extra energy your kids have from sitting in school all day. Your kids will learn basic striking techniques, such as punching and kicking, from the best coaches in the area, all while having a great time.
Personal Development
It can be hard to deal with all the changes that happen during youth. Everything is constantly changing for them: their body, hormones, and personality. To help your child thrive during these times of flux we put an additional emphasis on personal development for all of our youth classes. During class, issues of leadership, emotional balance, responsibility, and self awareness are all addressed to give your child the head start they deserve.
Martial Arts are for everyone!
Have more questions? Visit our FAQ page for more details!